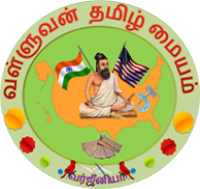 ---
Please Note:
If you are an existing Valluvan Tamil Academy member, don't use NEW REGISTRATION. Please login below to register for 2019-20.
Only one registration is required per family.
Please provide both parents information (member and spouse)
Any number of students can be included in the same registration (Use Add Student button)
Please provide age/school grade of students (for 2019-20 school year)
Student email is optional
---
Student Registration
---
---
---
© 2012-2019 Valluvan Tamil Academy, Virginia; All Rights Reserved
You are using a web site of Valluvan Tamil Academy. Unless you are permitted to use this site by Valluvan Tamil Academy, you are not authorized to use or view any information stored/transfered via this web site. All violation will be reported to federal authorities for legal actions and Valluvan Tamil Academy reserves the right to enforce any violation using all available legal means.
*
---